Rental Villas & Apartments, Cyprus
This one-stop site, aka Sara Menicou Rentals, is based in Protaras, providing a selection of carefully hand-picked holiday villas and apartments in the Fig Tree Bay, Protaras, and Ayia Napa areas of the beautiful Mediterranean Island of Cyprus …
Self Catering
If you are looking for a relaxing self-catering holiday, and you need accommodation for the whole family, or even two families, or maybe for somewhere really nice as a base for that amazing wedding you have planned in Cyprus, then you'll love this company …
Stunning Villas
Elite Cyprus Villas and Rental Villas Cyprus are their two web sites, where you'll find an extensive selection of hand-picked holiday properties in Cyprus, all searchable with a map, that you can just zoom into, which btw is well cool.  You can choose from beautiful villas, which are just a stone's throw from the world famous and stunning Fig Tree Bay, currently ranked in the top 3 beaches in the world, and they also have gorgeous modern apartments on a unique five-star complex … which naturally are a touch above the rest !!!
Coast to Coast
Sara and Phillip have decades of experience, so expect to find a first class service and carefully selected privately owned properties, that have been lovingly furnished by the owners and are situated in the popular areas of Ayia Napa, Ayia Thekla, Protaras, Kapparis, Paralimni, Dherynia and Paphos.
Transport
They also offer the convenience of booking your airport transfers directly to your holiday accommodation, or if you prefer, car hire so you can explore the island at your own leisure.  Always meeting their clients in the first 24 hours to walk through the property so you can make the best of your holiday.  Accepting all credit cards and bank transfers; with English, Greek and Russian Speaking Drivers on request, providing the best Taxi service in Protaras, you'll pretty much be assured everything will be perfect!  Oh, btw, keep your taxi driver's card and he'll look after you during your stay 😉
Property Management
I've known Sara and Phillip for over 20 years, an awesome couple, originally providing property management and maintenance services to meet all their client's specific needs.  They now offer a full range of services, from listing your property for holiday, short term rental purposes, advertising and marketing it, to coordinating a complete package, including meet and greet, key hold, cleaning, transfers and 24/7 advice or assistance throughout their client's stay … oh and btw, Cyprus is expecting 5 million visitors next year so you best book early!
Open all year
Daily: 9 am to 7 pm
Trust me, this family business is hard to beat !!!
More …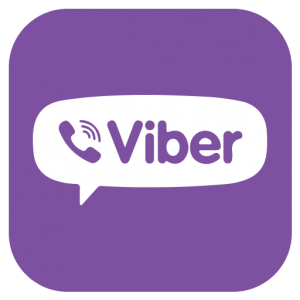 Here's a few of the properties on their sites, to see them all by click on the links above.