Health First
I finally managed to catch up with Andreas in his CBD Store … I've been known to be partial to a puff, socially, and my current health situation led me to research a little more about the things that are available to help me legally, so I popped in to find out more … I was just amazed at the extraordinary health benefits of CBD products and equally the professional setup here for locals and visitors alike.
Legal
It should first be said, there are no THC products here, just H4 CBD, a little more powerful than normal CBD, and others with a minimum 2% THC, the legal allowance in Cyprus.  So, you won't get stoned, you'll just be relaxed to a lovely comfortable controllable high! … I tried the GMO Premium Hemp, and I have to say I was very pleasantly surprised!
Medical
Over a lovely coffee in their Limassol shop, Andreas explained; "We are a Medical Cannabis Dispensary and the sole agents in Cyprus for this Premium H4 CBD Weed. Some grown in Cyprus, and others are carefully selected by special arrangements between Cyprus, Italy, and the Czech Republic, providing the highest quality bud, aka Flower".
Purple Haze
I love the way they have given some of them names like Amnezia and Purple Haze, well-known, currently illegal strains in Cyprus, oh, and you can even pop in and pick up a pre-rolled premium H4 CBD Joint.  They also stock an excellent selection of other CBD Products like; CBD Oil Drops, CBD Balm, CBD Anti-Stress & Sleep Capsules, and a few flavours of CBD Tea, and some munchies for after!
CBD Food
These are known as 'Edibles' and include things like; Cookies, Chewing Gum, Candies, Chocolate, Super Bars, Muffins, Crisps, Lolly Pops, all imported from Italy and the Czech Republic, and of course delicious homemade CBD Brownies.
Accessories
Naturally, you'll also find a fantastic selection of all the accessories you'll need in both shops.  There's a slightly different selection in each store; Ayia Napa is aimed more at the tourist, and the Limassol shop is geared more towards the locals … Everything from Rolling Papers aka Skins, Quality Grinders, Filters, some really special Zippo Lighters and Cool Ashtrays, Pipes and Premium Water Cooling Bongs, with special filters inside that make the blend of air and smoke much more smooth and btw, they'll all make a great souvenir or gift.
Cosmetics
CBD is also widely used to help people with skin and Dermatological problems, so you'll also find an excellent selection of CBD Hand and Body Cremes, Shampoos, Shower Gels, and Massage Cremes.
What is CBD?
Let me try and explain in more detail; Cannabidiol (CBD) exists and is found naturally in the cannabis plant.  Cannabidiol is the most well-known non-psychodramatic substance of all the cannabis plants found and they are called cannabinoids.  CBD Oil is the oil extracted from the cannabis plant and contains a very high concentration of cannabidiol.
How does CBD help
Cannabidiol has no psychoactive properties in the body, in simple words you don't 'get wrecked'.  It helps contribute to the overall well-being of the body and reduces body pains and muscle spasms.  It is an effective anti-inflammatory and helps with diseases such as in my case cancer, but also psoriasis, epilepsy, depression, anxiety, loss of appetite, and many, many more.  It also helps reduce stress, stops nausea and vomiting, and is antioxidant and neuroprotective.
Advice
The crew are extremely knowledgeable about their products and naturally can give you help and advice… You just need to open your mind and pop in to find out more about H4 CBD Weed and all the other things they stock … There's also CBD Seeds available so you can grow your own and some occasional surprises … Check out their Videos … btw; You can also order online or get home delivery by Wolt

Directions
Limassol Shop
Open All Year
11 am 'til 9 pm
The new Limassol shop is at 36, Georgiou A. Kestas Court, Germasoyia, Limassol, next door to Jenny's Hair and Beauty Shop, immediately on the traffic lights … Click on the Google Map icon below …
GPS: 34.695994, 33.088889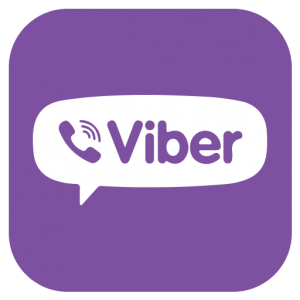 City Centre Shop
Open All Year
11 am 'til 9 pm
Konstantinou Kanari 10,  Limassol.  It's on the corner of Kitiou Kyprianou Street, in the City Centre … Click on the Google Map icon below …
GPS: 34.67597, 33.04236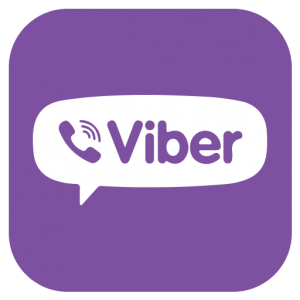 CannaNapa, Ayia Napa
Open Long Summer Season
April 'til November
10 am 'til 11 pm
Link to Article
Their shop is at 20, Kriou Nerou Street, 5330, Ayia Napa … it's a 5 to 10-minute walk from the square, almost opposite the 2Day Supermarket just before the Margadina Hotel … Click on the Google Map icon below …
GPS: 34.987517, 34.004342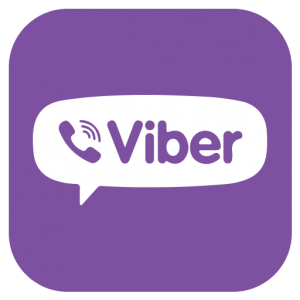 A Medical Cannabis Dispensary