boat trips

-

search results

If you're not happy with the results, please do another search
Another reason I love May is because we've already started topping up the tan as the temperatures have hit over 30°C in the shade, and the days are longer now, almost guaranteed sunshine through clear blue skies, as you'll notice there's no heat haze yet.  I've also started going out at night in shorts and T-shirt and by mid-May, we probably won't see rain again 'til October, apart from maybe one crazy hail storm in August.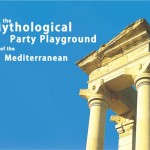 It's a democratic country, so you can choose to do almost anything you want here, and versatility is our speciality. It changes from the nightlife in Ayia Napa and dreamlike beaches of Protaras, through cosmopolitan Larnaca, even more so Limassol or inland to the sophisticated Nicosia, our divided capital. On through surreal mountain scenery in Troodos, down to Pafos for history in the present, extending up to the Akamas for pure tranquillity, now tell me that's not versatile and I'll put you on the next flight home.
It's Autumn, so it's a bit chilly swimming in the pool in the morning, but it's still warm enough to swim in the sea, sunny enough to get a tan, warm enough to wear shorts and a t-shirt all day and maybe you'll have to put on long sleeves by night, but I don't think we'll need a quilt on the bed 'til November
It's probably gonna hit well over 50°C in the direct sun, so for those of us working its horrible!  Imagine Nicosia at lunchtime, not a good idea, and that's why the majority of the residents of Nicosia are on the coast.  Just watch, as sophisticated, cosmopolitan, trendy, Nicosia spills down to the coast and mixes with the pure party crew, the result inevitably is electric!, which btw, is why August might secretly be my favourite month.
It's definitely time to get down to the beach or next to a pool to get that lovely tan, but please be careful, the sun in Cyprus is very strong, burn time is about 20 minutes, so slap on the Factor 50, which I call 'a bandage' and it's probably going to be sunny tomorrow so there's no rush.
We've finally relaxed on all those crazy restrictions especially the one stopping us seeing people smiling, coz that what we do in Cyprus all summer … I love to see it because its so  infections … A bit like this country … fortunately, most places are open except a few stragglers waiting for it to get busier, much as I'm led believe the whole of Europe can't wait to pack their bags for the first time in 3 years.
There's opening parties everywhere as more and more bars and pubs, restaurants and cafes along the coast gear for the summer season, following the little surge we had over Easter holidays, normally followed by a quieter 2 weeks and then it'll get busier everywhere! We'll keep you updated on our Facebook page
Anyway, as I was saying, Indian summer, beach 'til Christmas, topping up the tan, sounds good to me … and, we hear there's frost in Europe, sounds even better, haha, suffer , and, as in Cyprus, we live for the table!, dining outside in October is heaven, hey, why else do we live here?  And, on that note, there's enough restaurants open in our Eating Out category to choose a different cuisine every day for a fortnight! ... And if you're organising your wedding click here ...
Don't forget it's school holiday's so loads of little'ns around too, and it's too hot to do much except chill, but there's so much to do and so little time, hmm ? … try searching 'Kids & Grown Ups on our website … but let's start you off with a visit to Ocean Aquarium Park in Protaras for a lovely day out with the kids … 
So if we do go into the green, expect to see many restaurants, bars and cafe's reopening all over Cyprus and visitors arriving from numerous countries as we'll be one of the safest places in the world!  Naturally helped by the increase in natural vitamin D that the sun provides us for 330 days a year in Cyprus!