It Must be Summer
Well, that went quick, It's May already, my favourite month, apart from September, but maybe the fact that summer's really here just tips that relief from the heat thing.  But seriously, it must be summer because we're all in T-shirts and sandals and we've put our dm's away for the next 6 months, we've taken the quilt off the bed and we're just sleeping under a sheet and blankie, oh and I can spread my butter in the morning …
Beach Time
Another reason I love May is because we've already started topping up the tan as the temperatures have hit over 30°C in the shade, and the days are longer now, almost guaranteed sunshine through clear blue skies, as you'll notice there's no heat haze yet.  I've also started going out at night in shorts and T-shirt and by mid-May, we probably won't see rain again 'til October, apart from maybe one crazy hail storm in August.
Opening Parties
There's opening parties everywhere as more and more bars and pubs, restaurants and cafes along the coast gear for the summer season, following the little surge we had over the Easter holidays, normally followed by a quieter 2 weeks and then it'll get busier everywhere!  We'll keep you updated on our Facebook page.
Outdoors
Just the one bank holiday in May and it's May Day falling on the 1st and convienently it's on a Monday … So why not get out for a drive … Cyherbia Botanical Gardens are in their element at the moment, with regular events and harvesting throughout the year.  I popped up to catch all the new babies at Pafos Zoo and The Camel Park recently … oh and please make sure you drink more water.
Tellio
I wanna give a big shout-out to all the places that opened over Easter, both Christian and Orthodox falling in April, it brought a little bit of early seasonal life to the coastal towns, whilst many others are still putting their finishing touches to this winter's refurbishments.
Signs of Life
There's top DJ's and live music everywhere, and on that note places like The Square Bar and Queen Vic pub and The Kings Sword in Ayia Napa, Savino Live and Hugga by the Sea and the awesome Lithos Rock Bar & Grill in Larnaca,  Guaba Beach Bar and Dionysos Mansions in Limassol, Sarah's Jazz Bar in Nicosia jazzing it up Cyprus style, O'Neill's Irish Bar & Grill up in Paphos and TeeJay's Pub and Q Cocktail Bar and Joker Square in Protaras are all doing their bit to kick off what looks like it's gonna to be an excellent season!
Clubbing Capital
Napa, once the clubbing capital of Europe is slowly but surely staking its claim for the title again.  Ayia Napa boasts seven or eight nightclubs to choose from, with Castle Club, Black 'n' White, and Carwash leading the way, and currently, the only after-party is Club Aqua I've had a chat with a few club owners and they assure me they are open or ready to open in May.
Tick Lists
There's so much happening at the moment so here's a few things I really want to do this month … Electric Guitarlands @Savino Live in Larnaca on Sunday 14th May a night not to be missed, and I'm really looking forward to the opening of Pambos Napa Rocks Pool Parties getting back to their Thursday afternoon pool parties from the 6th May … and at the end of the month, Karan Kendall Events will host The Ultimate Rock Show on the 25th May.
Dolphins
May is also a great time to catch a boat trip on the Med, often as flat as a millpond at this time of the year, with crystal clear views as deep as 12 metres … You could spot one of our resident sea turtles and over in Cape Greko the Dolphins and believe it or not, 'Seals' normally come to visit our waters in May …
Tops
A few of my favourites are Nemo Semi Sub, Aphrodite II, Yellow Submarine and luxurious Ocean Queen and the best pantomime on the sea on The Black Pearl, all sailing out of Ayia Napa Harbour.  Up in Paphos The Majestic Wave Dancer has set sail from Paphos Harbour and Pafos Watersports will give you a leisurely day trip or a few wild rides
Silky Smooth
Then there's the slick Medusa Luxury boat, which also hosts The Mermaid Cruise, or the luxurious Corniellia Yacht, and the brilliant Aphrodite I Cruise and The Dolphin Semi Submarine all a perfect choice on the silky smooth waters in Famagusta Bay, Protaras … and that's another reason to learn to Dive here
Eating Out
You know, Cypriots live for the table so it's not easy to find a bad restaurant in Cyprus.  Eating out is one of my favourite pastimes, so here you'll find a list of my personal favourites.  Many of my followers have complimented me on my recommendations and now wait for my newest additions to our guide.  On our website we have 13 Cuisines in 8 Major cities … try a one-word search
Optimistic
Many of you may know that I'm an eternal optimist, but I'm really expecting it to be a really busy year, as many of my followers have sent me messages that they're missing their second home, for the past 3 years and nothing will stop them coming this year … so I reckon by the end of May, most bars, restaurants, clubs, watersports and boat trips will be open and by June we're going to be packed, through to October, so don't leave it last minute to book your holidays this year!
Good Move
I also hear that many people from the UK, Scandinavia and a few other countries including our newest markets France and Italy are looking to buy a property here and that it's an excellent time to invest in Cyprus, so get in touch with some of our property recommendations.  Why not book into a hotel or rent a villa for a holiday while you're looking? … Just choose a city and hit Whare to Stay … and if you're going to move here check out Peter Morton Removals
On the Pulse
We like to think we've got our finger on the pulse of Cyprus, staying very active throughout the pandemic, so please try a little one-word search on our website www.whatsoncy.com to discover What's On in Cyprus, there's over 1,800 pages of info there, and 25,000 photos and videos and links everywhere … oh, and everyone's loving my live videos so make sure you follow us on Facebook, Instagram, Twitter and Pinterest to keep up with the places opening this month.
You Tell us
This year we've received two awards as The Best Tourist Platform in Cyprus, ha! we've always said that we're the leading guide to Cyprus, we've been doing it for 30 years now, so if you've got anything to shout about?  if you tell us we'll tell them, it's over 20,000 followers with a potential reach of over 1.4 million people … btw, if you've got a friend that loves Cyprus, please send them this link and help us to keep this the best guide to Cyprus!
Thanks!
Na da'boume
More …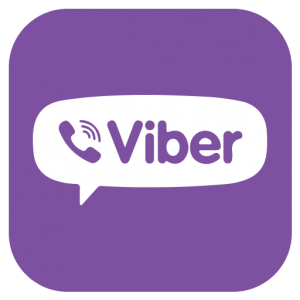 Cover Model; Mimoza Mimelda, Cape Greco